I am just back from another great weekend promoting and selling The Wainwrights in Colour book. This was the third time that we had been at Keswick Mountain Festival and amazingly this was the best so far. The weather was better than expected, the rain that was forecast for the Saturday held off and we even had some decent sunny spells.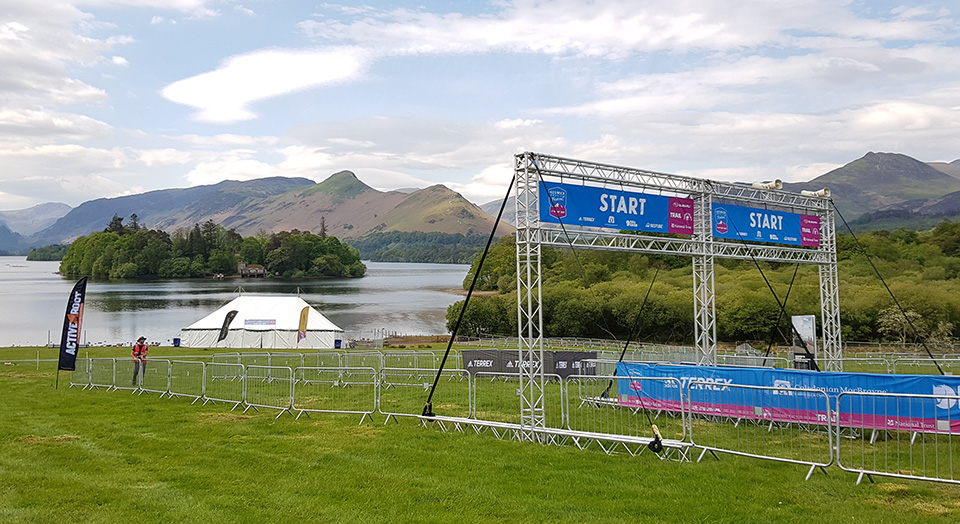 The location for the event at Crow Park in Keswick must be one of the best for such a weekend with the lakeland fells forming an impressive backdrop for all of the activities.
We were located in the trade marquee and there was practically a constant footfall of visitors over the three days. If anyone has seen me at these sort of events you will know that I really enjoy interacting with fellow lovers of the fells.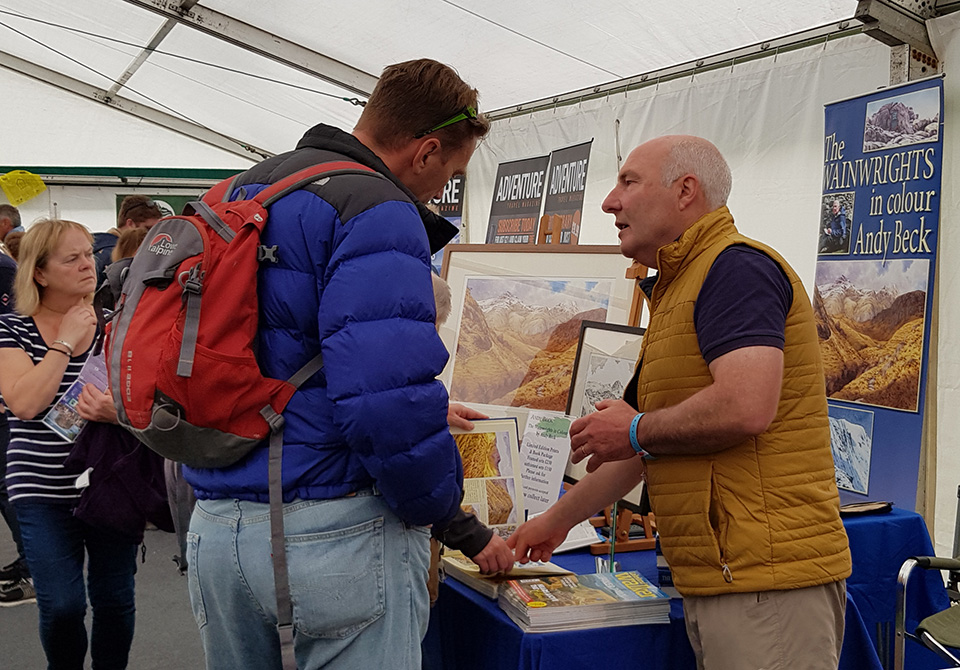 Someone recently asked me if everyone who knows the work of Wainwright, the lake district and my book doesn't know about my book by now. Well, apparently not, about 95% of the people who came by the stand over the weekend was not aware of the book or my ten year project which is a bit of a surprise. It shows that I still have a bit of work to do to spread the word but that probably comes down to the fact that it is just me doing all of the work including the promotion and marketing.
Enjoyably there was time over the weekend to catch up with friends who were also taking part in the event such as Terry Abraham, Steve Birkinshaw, Alan Hinkes and Andy Airey as well as friends who I know though social media. It's always good to have a proper chat to people who I may normally only message or chat to across the ether.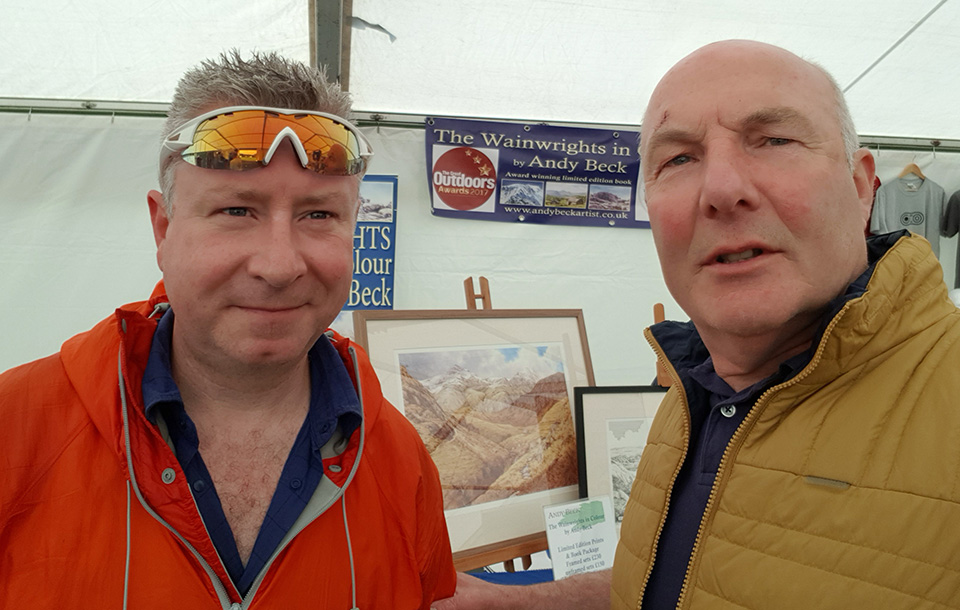 Sunday saw me presenting my Wainwrights in Colour talk as a guest speaker at the Studio Talks in the Theatre by the Lake. This was the 26th time that I have given the presentation in the past 2 years and as ever I tweaked it to be relevant for this location. I have a couple of weeks now before the next talk at Fewston in Yorkshire. (See the events programme here )
Now I am concentrating on my artwork. I have to dedicate all my time to a series of local paintings and sketches which are to be on display during July. This will mean that my days of fellwalking in the Lake District are being put on hold for now but once the exhibition is underway I will be able to concentrate full on the Lakeland 365 project. So keep watching the websites for regular updates.
Andy