This morning I have just a few moments to write a short blog as I grab a quick coffee. Today is all about preparing for my next event- the Keswick Mountain Festival 2019. This will be the third year that we have attended and it is always hard work but fun (especially in 2017 when the show was abandoned due to bad weather).
I take a stand in the trade marquee where I can meet and chat to customers old and new about The Wainwrights in Colour book and my new projects. It is always a pleasure to exchange experiences of walking on the lakeland fells with other enthusiasts. (It is also interesting that I seem to be a "sounding board" for peoples experiences or opinions of Wainwright himself, but that's perhaps a good topic for another blog post).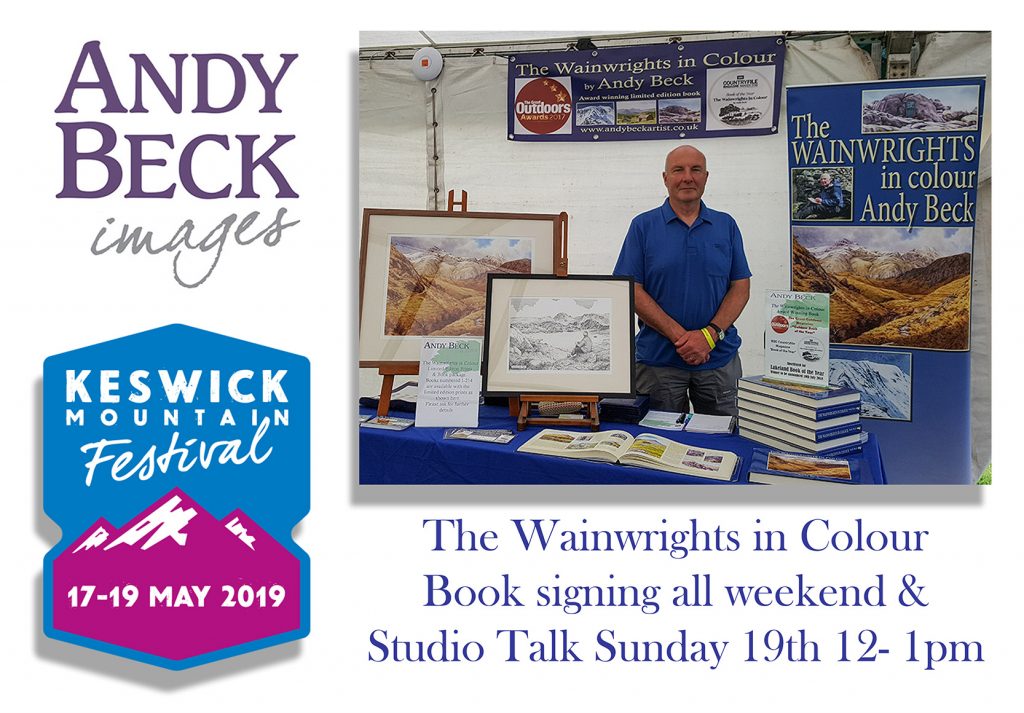 In addition this weekend I have been asked to speak again at the festival, this time as a Studio Talk on Sunday at 12 noon. The talks are free to event ticket holders or £5 on the door. It's an honour to be asked to do such talks especially when you look at the list of others who have also been asked to speak. In fact I worked out that this will be my 26th Wainwrights in Colour talk, that averages out at about one a month since the book was launched. I love giving these presentations whether it is to an audience of 8 or 200. I vary each individual talk depending on the location and audience. So this afternoons task will be to add a Keswick flavour to the format for Sunday. Perhaps I will have to include this painting of Catbells from the book.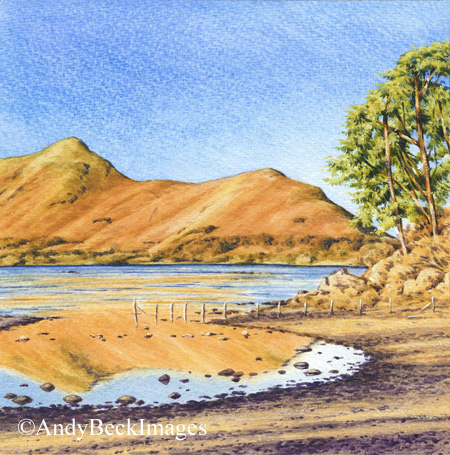 For more information about the event check out the website Keswick Mountain Festival.
See you there!