Andy Beck Images "On the Road 2022"
Well, we are up and running for our shows and events for 2022. Last weekend saw our first outdoor event for the summer of 2022. A three day event over at Keswick for the Mountain Festival. It was great to be back out at the shows, especially as we had our new bigger gazebo to show off our work.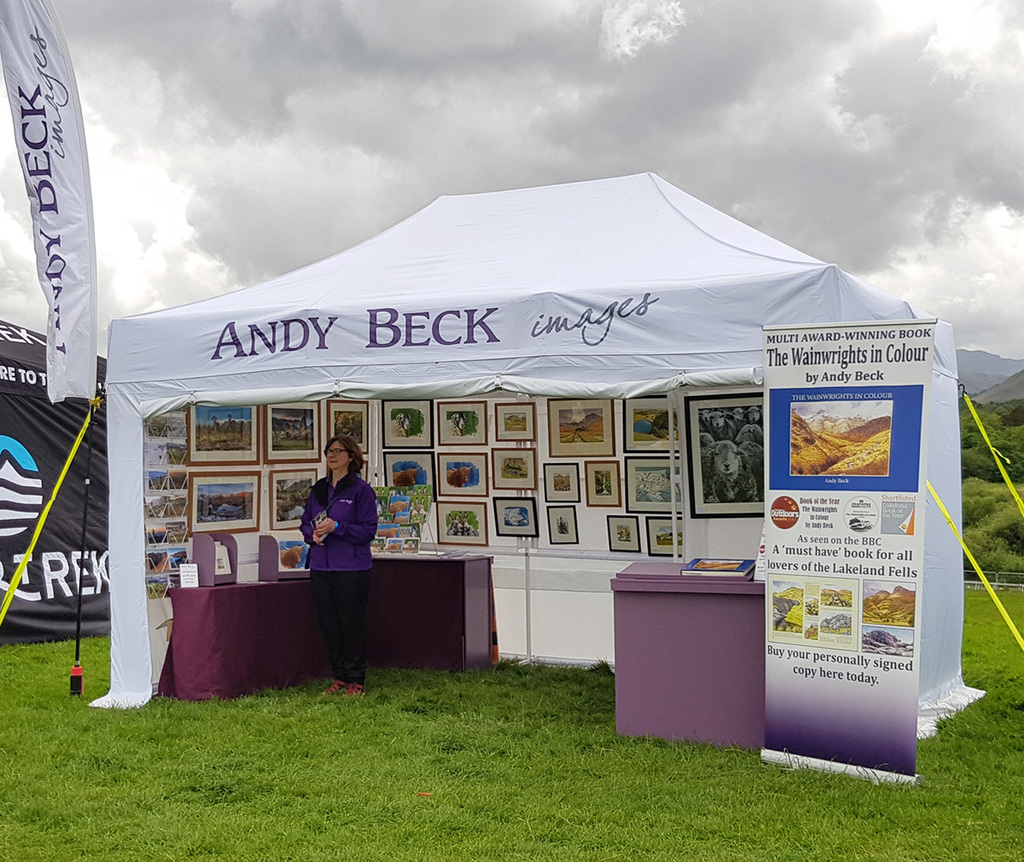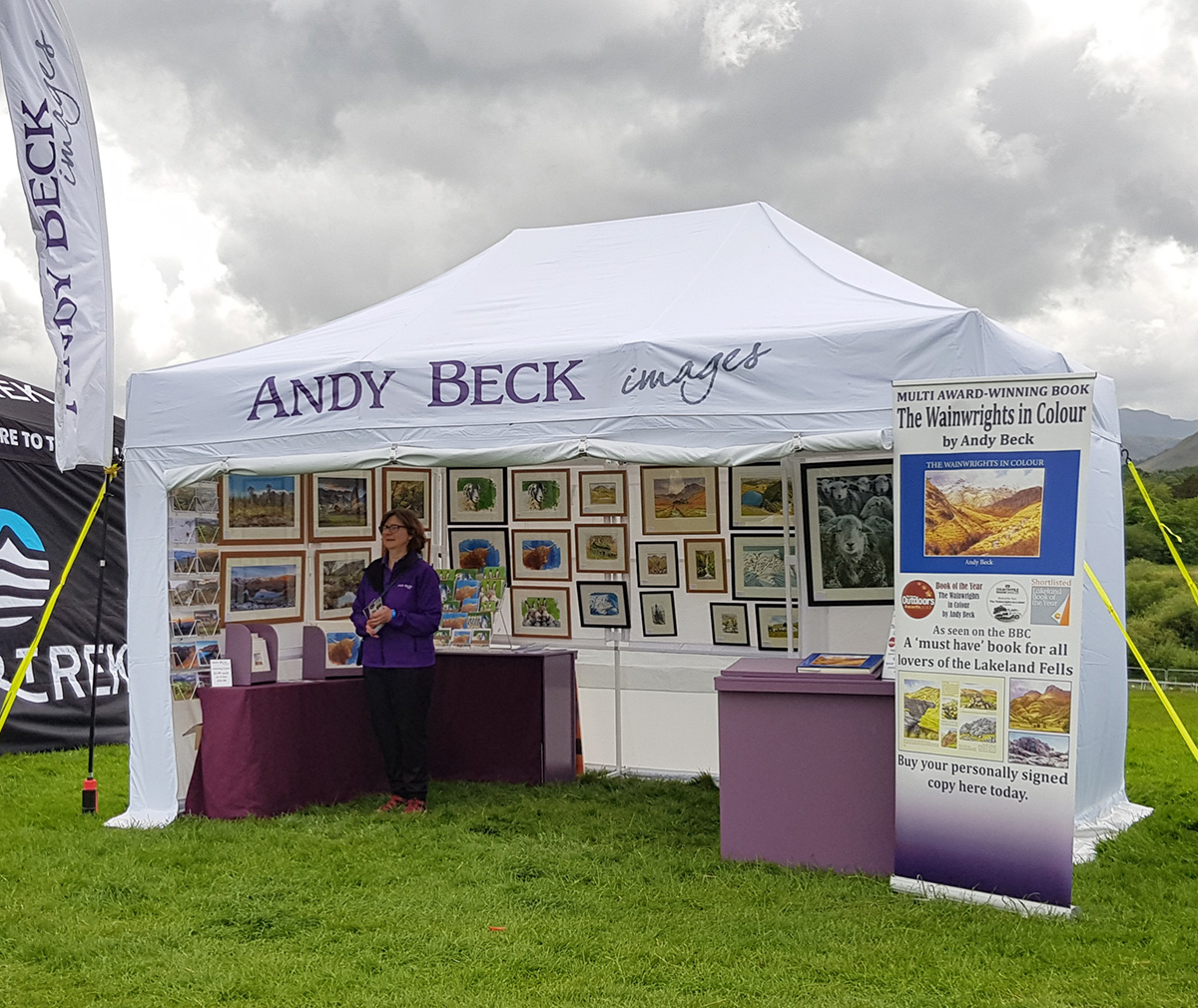 We had a great pitch on the event site and the extra space was certainly a good move. Not only can we display a bigger range of work but it gave visitors a bit more space to come in and have a look. The reaction was really positive. And thank you to everyone who called by to either say hello or to visit for the first time.
The Keswick Mountain Festival is really the first major event of the season and it was good to get it under the belt. We have been attending for about 5 years now and despite the cost of attending we usually get a great return on our investment. However, 2022 was a mixed weekend. Fridays are usually the quieter days but it still proved to be quite good. Saturday was breezy but with good sunshine and the event was pretty well attended and made a good day for us. It was great to see and chat to lots of friends who were also at the event. Thank you to you all for calling by.
Sunday was a different kettle of fish. The weather was against us. Not only us but for every other traders as well.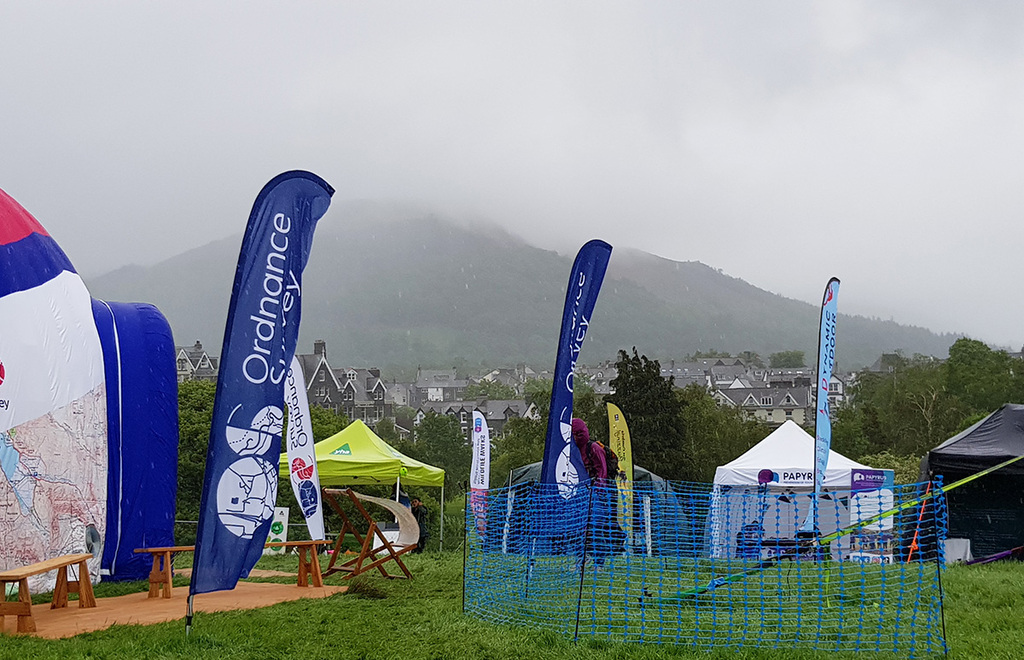 You know that the weather is bad when you can hardly see the top of Latrigg from Crow Park. Heavy squally showers and strong gusty winds kept the visitors away.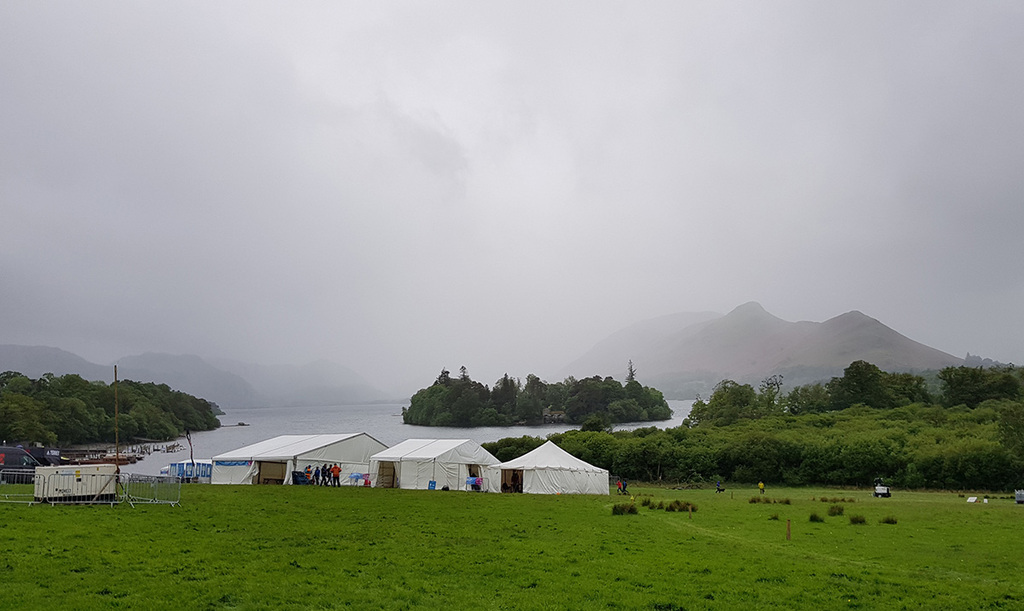 Even Borrowdale was under heavy rain showers. But this is the UK, we have to take the weather as it comes. Ironically at about 4pm as we were getting ready to pack up the weather brightened.
It certainly was a good trial for the new setup.
We take it all as it comes, some days we shelter from the rain and others we wear suncream and are grateful for some shade. Lets see what the rest of the season brings.
We are now preparing for the next show up at the Northumberland County Show on the 3rd June. For that show we take a different range of work, more agricultural than lake district. Some of which has never been on public show before. If you are in the area why not pop along and say Hi.
We have lots of other events in our calendar for the year. More get added regularly, to see the full agenda have a look here.
Fingers crossed for decent weather.
Thanks for reading.