Recently things have just been a little manic, hardly any time to get out walking on the fells (as you may have noticed) but I am up to my eyes in getting The Wainwrights in Colour book completed as soon as possible, more about that shortly.
None the less I did have to take a break to meet some demands for my photography. Even though the photography section of the website is on the back-burner until said book is published I seem to be getting more and more requests for prints, either from the public or from retail outlets. So the other week I had to put a selection of black and white images from the Teesdale area, these were all to be framed so I knuckled under and met the request. At the same time I was able to fulfil other orders for customers, killing two birds with one stone.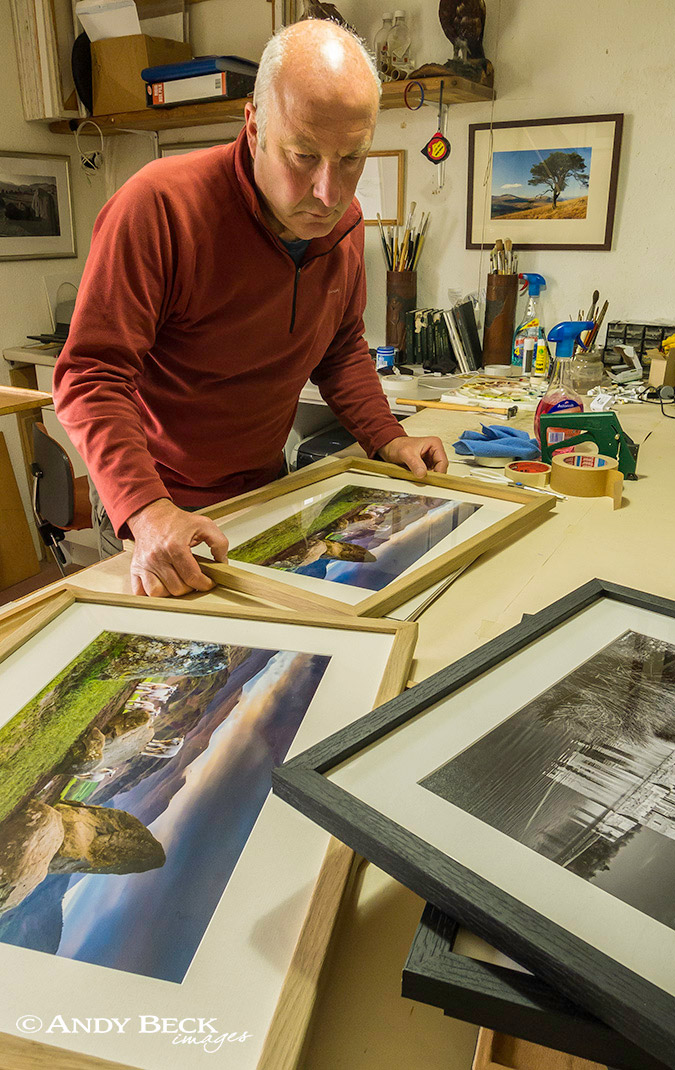 Framing is something that I rather enjoy doing, and with having a fully professional framing set-up here in the studio I am able to fully frame my own work from start to finish in frames and mounts of my own choice. I am not a big fan of work presented in "off the shelf" frames as it normally means that somewhere in the presentation process a compromise has to be made either in quality, colours or size. If a job is worth doing, do it well.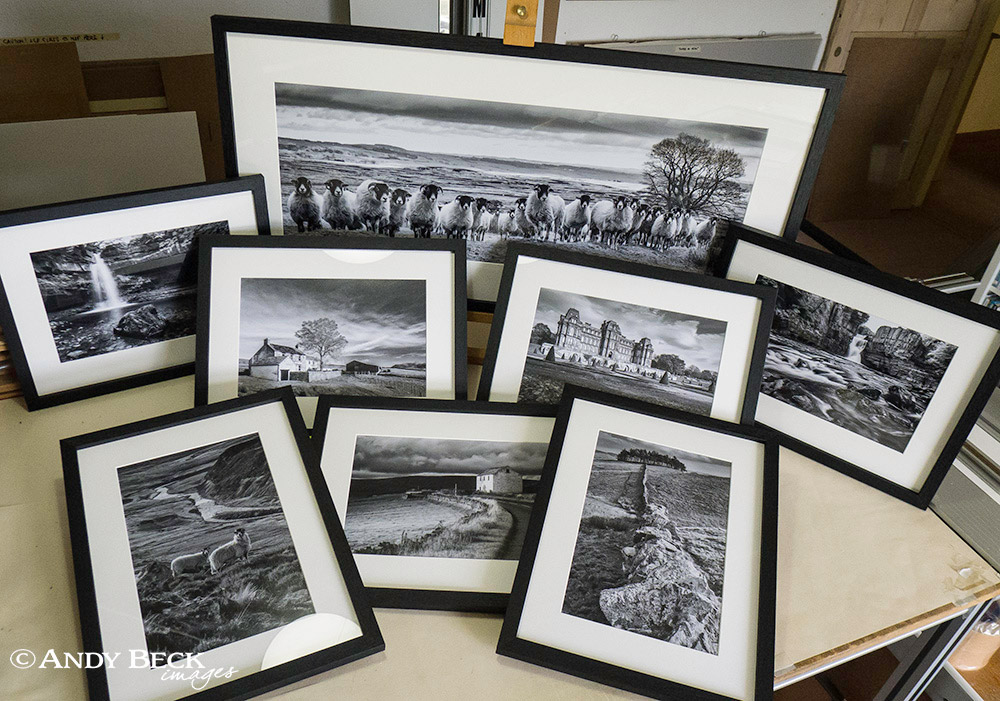 This is just a small selection of some of the prints which were framed and supplied to the retail outlets, there are about 18 different images in total.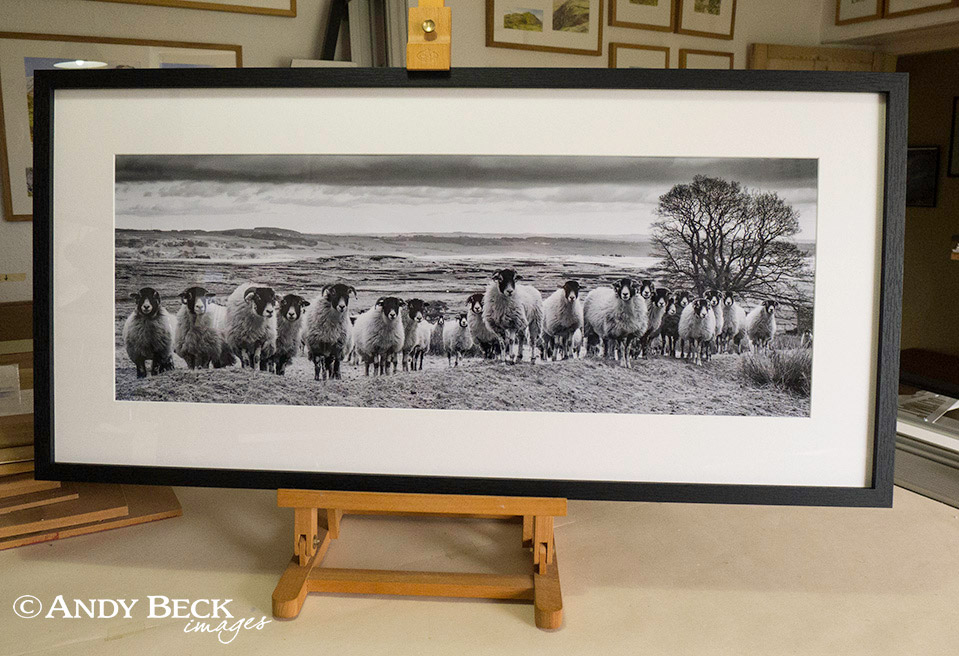 This is one of my favourites from the selection, The Line Up, a row of about 30 Swaledale ewes out on Cotherstone Moor and all looking at either me or Bailey, a lucky shot.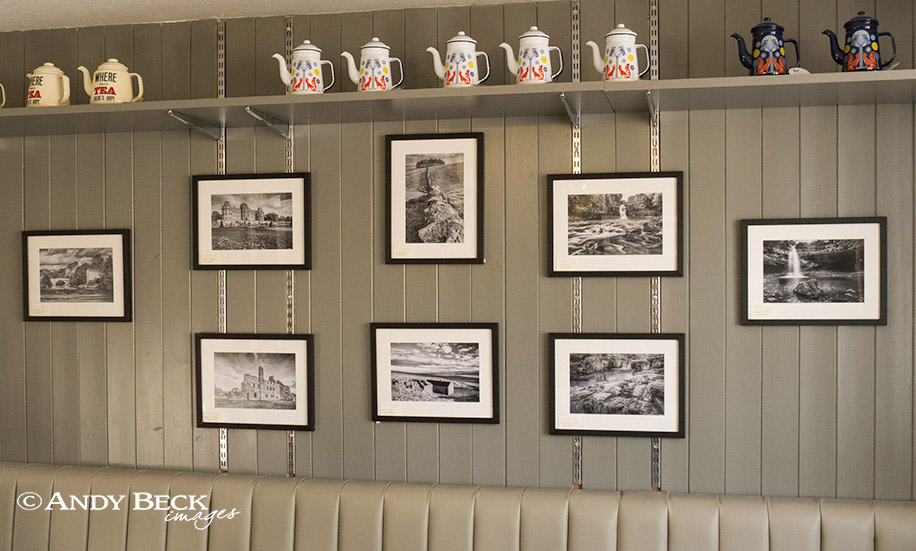 A group of prints in the new upstairs cafe at Clarendon's in Barnard Castle.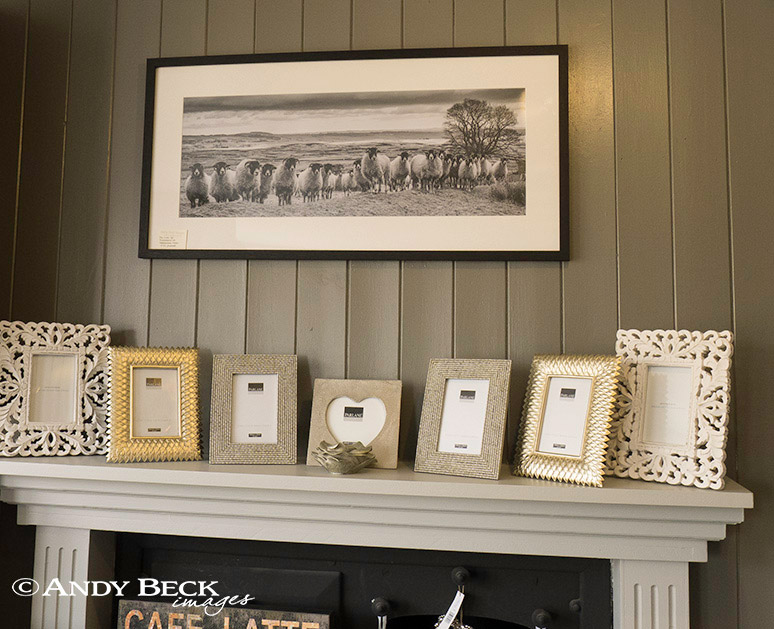 Once delivered the photographs were soon up on display and for sale in the retail outlets and already I have had to re-stock some of the prints which have quickly been sold.
If you would like to see some of my work on display you can do so at:
Clarendon's of Barnard Castle, Eggleston Hall Gardens Cafe, The Teesdale Mercury
Greeting cards are also available from Galgate News Barnard Castle, High Force gift shop and Bowlees Visitor Centre.