A visit to the waterfalls of Low Force on the river Tees.
On Location: 29th April 2021
Photographic location: This outing to these fine waterfalls requires a short distance of easy walking. Low Force is a popular location for visitors and photographers. Here I show just a couple of examples from a recent walk there, hopefully giving you inspiration to visit. Please be aware that the area of the falls requires care, especially after rain when the rocks can be very slippery. In the route descriptions shown below I have given the two shortest options for reaching the falls. The first one begins at the small parking area at the end of Holwick village (opposite Holwick Scars) at GR: NY9034 2704. Please park with consideration for local residents and farmers.
The second option is the more popular and easy walk to Low Force. Parking at the Pay and display near Bowlees Vistior centre GR: NY9082 2815.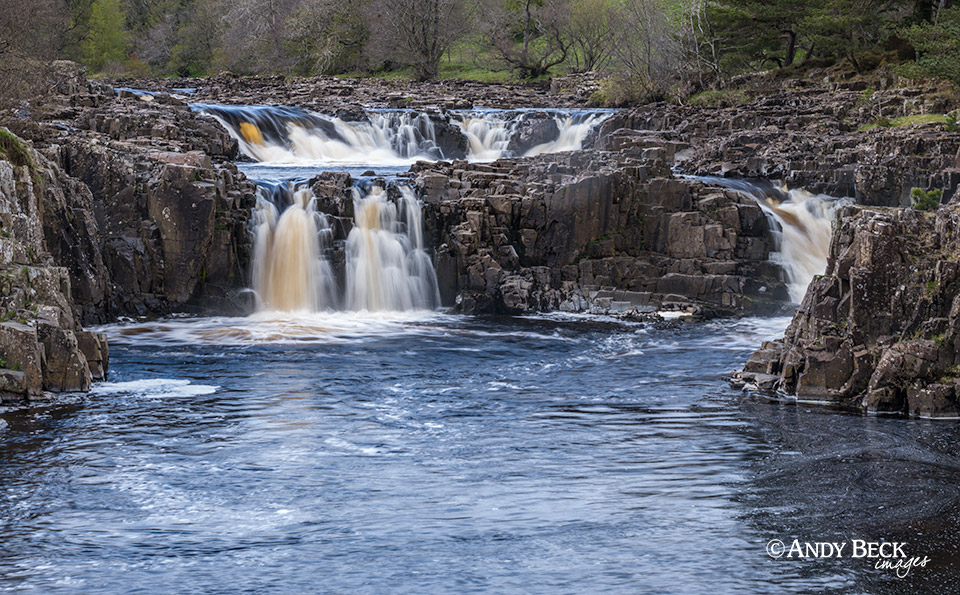 Low Force main falls. This view is from the north side of the river and is the standard sort of composition. At this time the water levels were quite low but after heavy rain many of these rocks are almost obscured by water.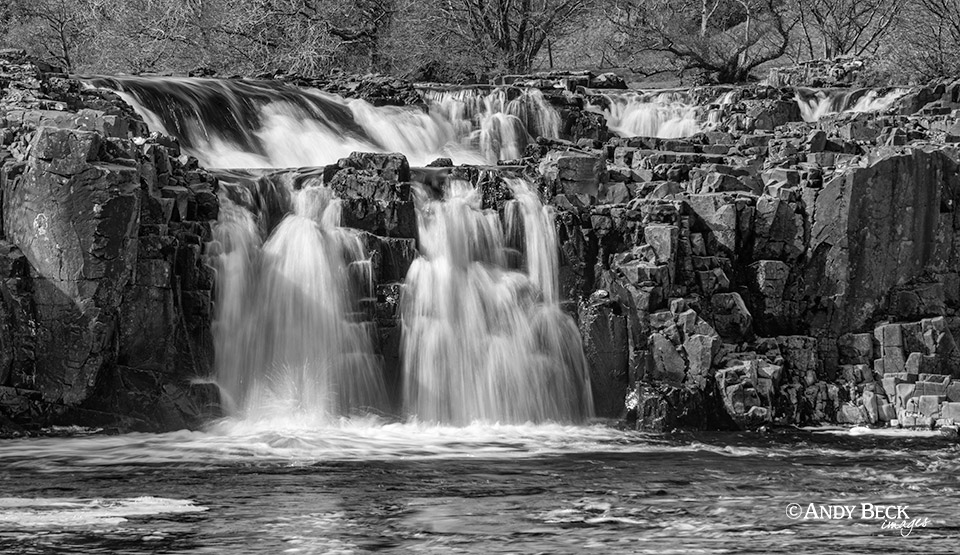 Even though I have been to Low Force regularly I am always looking for a different angle or atmosphere. I was pleased with this low shot and I think the black and white processing works well. It is taken from close to the first shot.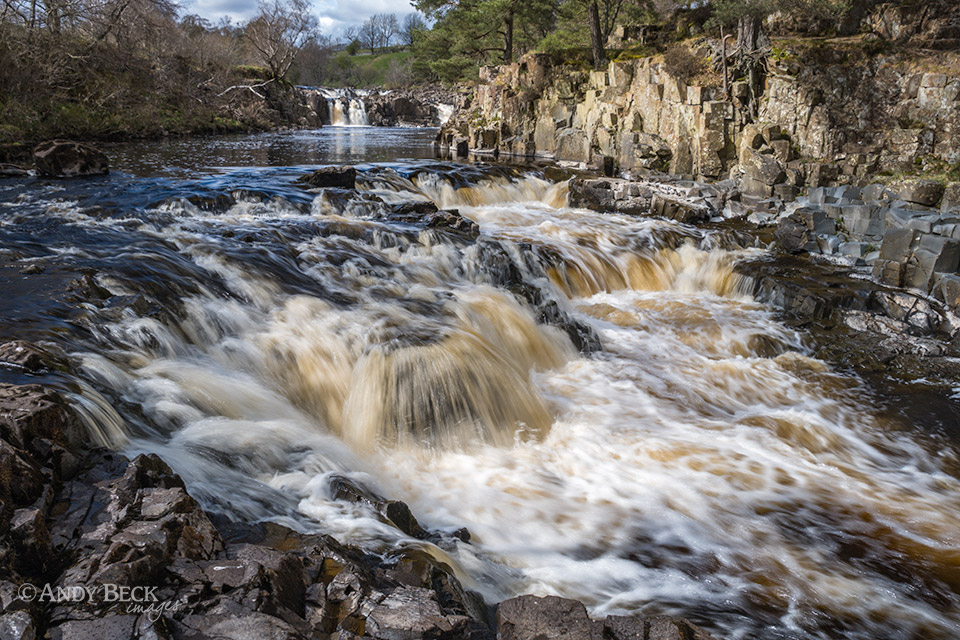 By crossing the river using the narrow Wynch Bridge you are now on the south side of the Tees. This is the best location to get a view of both sections of the falls.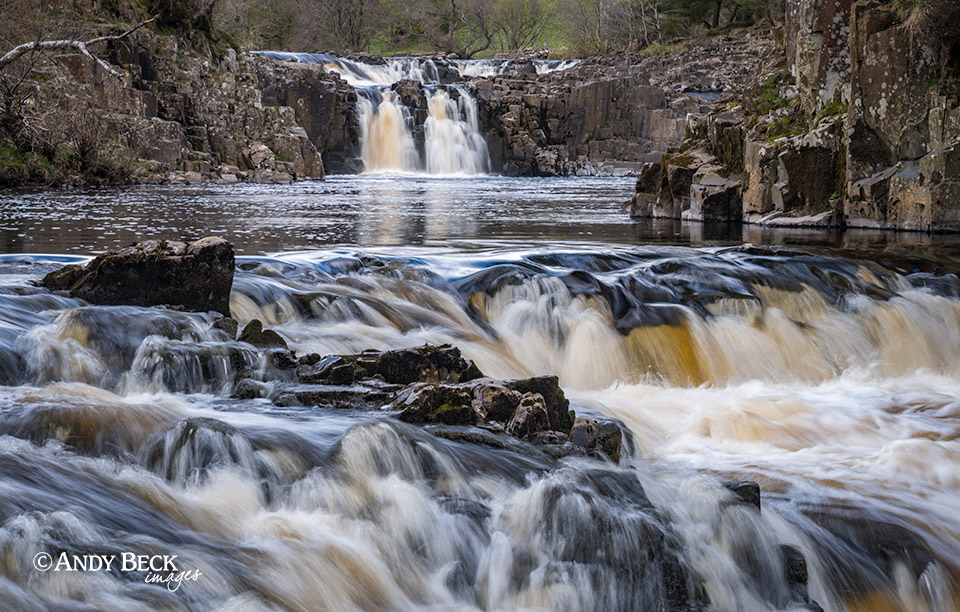 With care, and if the conditions are favourable an alternative perspective of the tumbling waters can be achieved.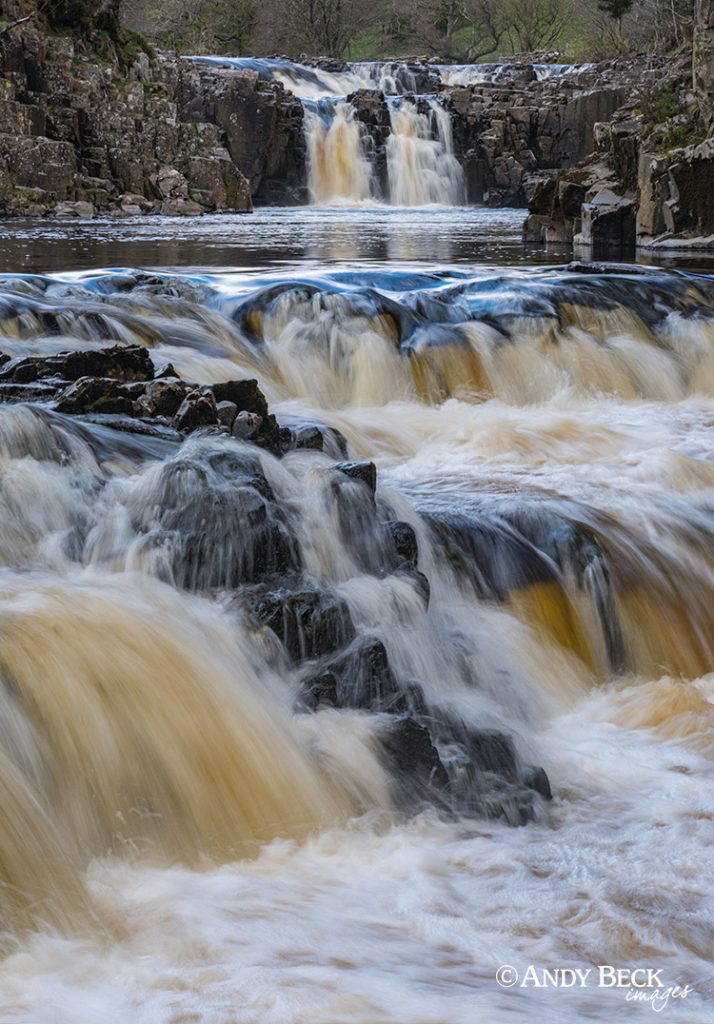 Using the camera in portrait aspect gives another interesting composition that captures the essence of the falls.
These are just a few images which I came away with. As normal, they are not obtained by using filters, special effects or even a tripod. I am sure that with more time and thought better results could be obtained. The seasons and time of day will also have provide variations of atmoshere.
If you do visit Low Force, do remember, take care, but enjoy!
Thanks for reading.