As Father's Day is fast approaching (19th June) here is a relevant post.
We have just added 5 new greeting cards to our range of 5″ x7″ cards. These images have proven very popular at recent shows and events so we have now included them to the selection of cards.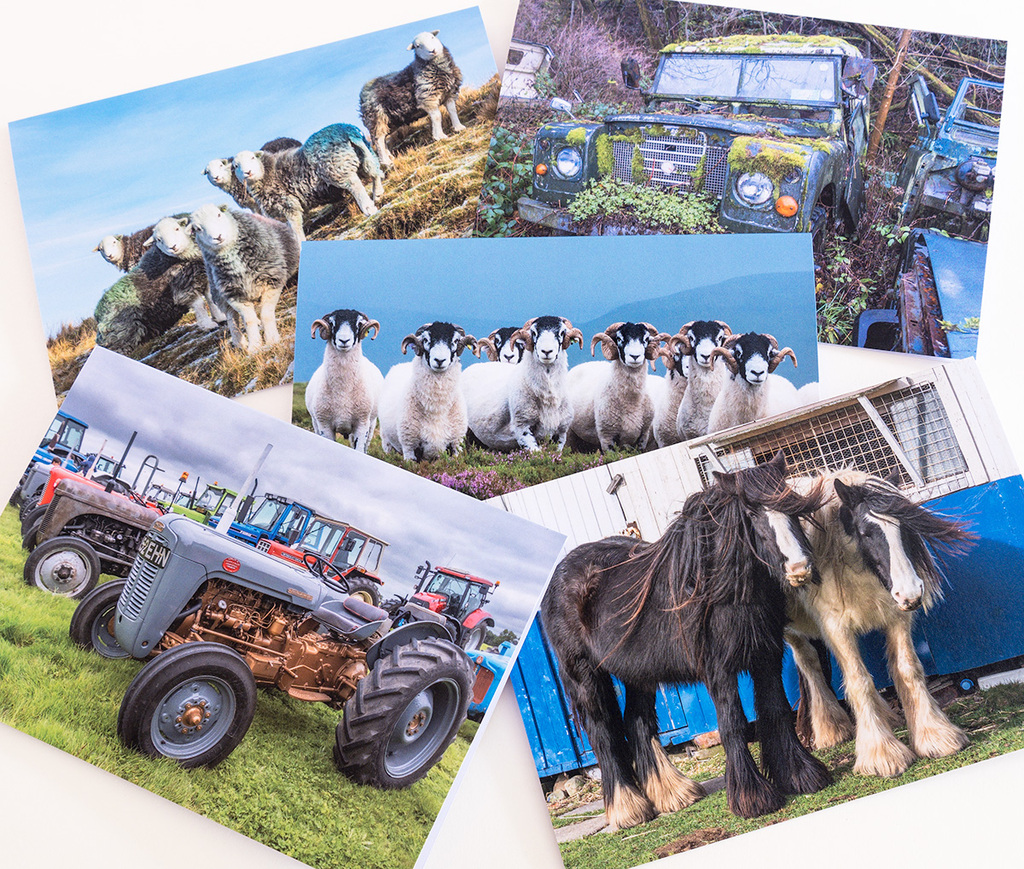 As with all of our cards, they are professionally printed here in the UK on recycled card and come with recycled envelopes. The protective cello bags are biodegradable as well. The five images are: Vintage Tractors, Good Friends (ponies), Swaledales, Herdwicks and Reclaimed by Nature (Land Rover)
Don't hesitate if you want to send your father a special greeting card. The prices include first class postage but to guarantee delivery before Sunday you need to order by Friday morning at the latest.
Trade enquiries welcome.
Thanks for reading.