Gummer's How is one of the fells featured in Wainwright's Outlying Fells of Lakeland book and therefore it features in my The Lakeland 365 project and I describe the fell here. I have visited it on a couple of occasions and have never been disappointed, fine views for little effort and a great walk for a short stretch of the legs.
Date of this walk: 22/5/18
Start: Car park (free) at GR: SD 38978764
Public transport: Bus service between Newby Bridge and Windermere. Fell Foot Park stop is nearest to the start of this walk.
Facilities: Nearest at Newby Bridge or pub The Masons Arms Strawberry Bank.
Walk route: Shown below. To download GPX files or other formats for this route for free click here.
Route map for Gummers How by Andy Beck on plotaroute.com
Gummer's How as seen from across Windermere at Lakeside. This walk route begins at a car park hidden up in the woodland on the right of this image.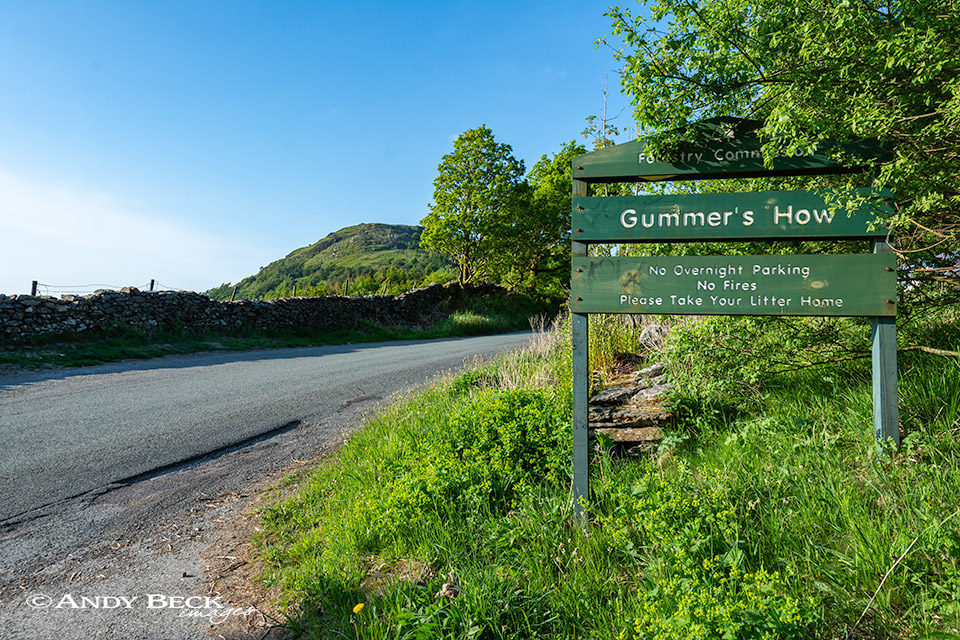 The start of the walk, after parking up in this Forestry Commission park walk up this road but be aware of the traffic.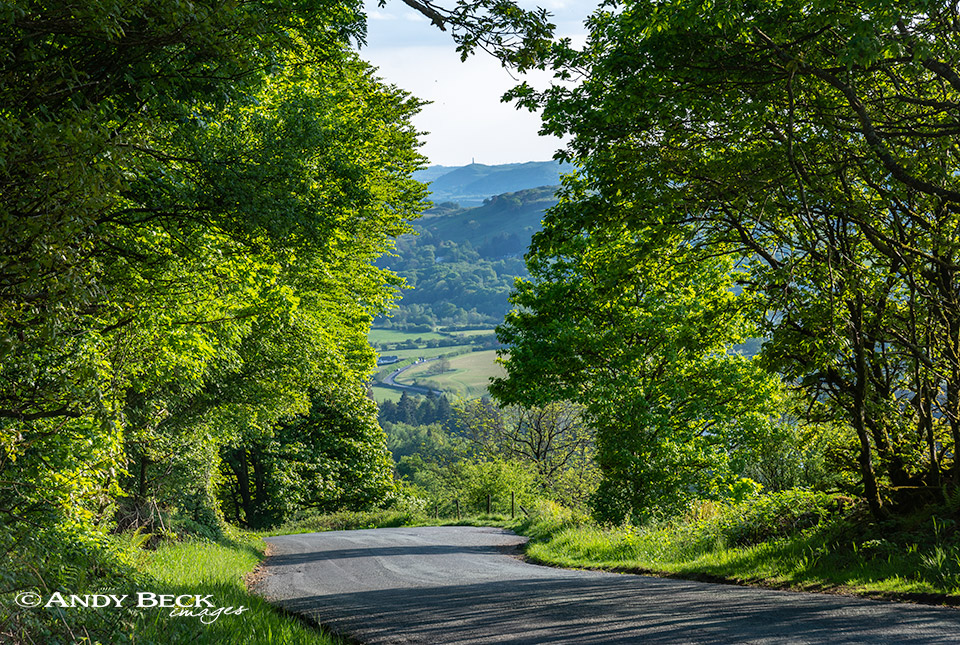 Looking back down the road towards Newby Bridge the view extends as far as The Hoad outside Ulverston.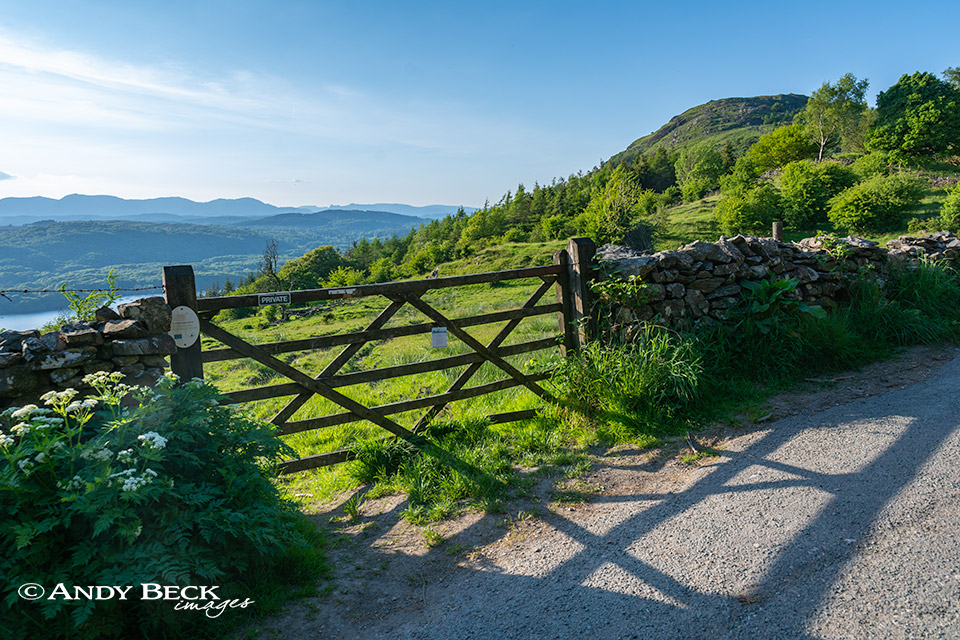 As we ascend the road the views begin to open out over to the distant fells beyond Windermere. Gummer's How summit can be seen on the right.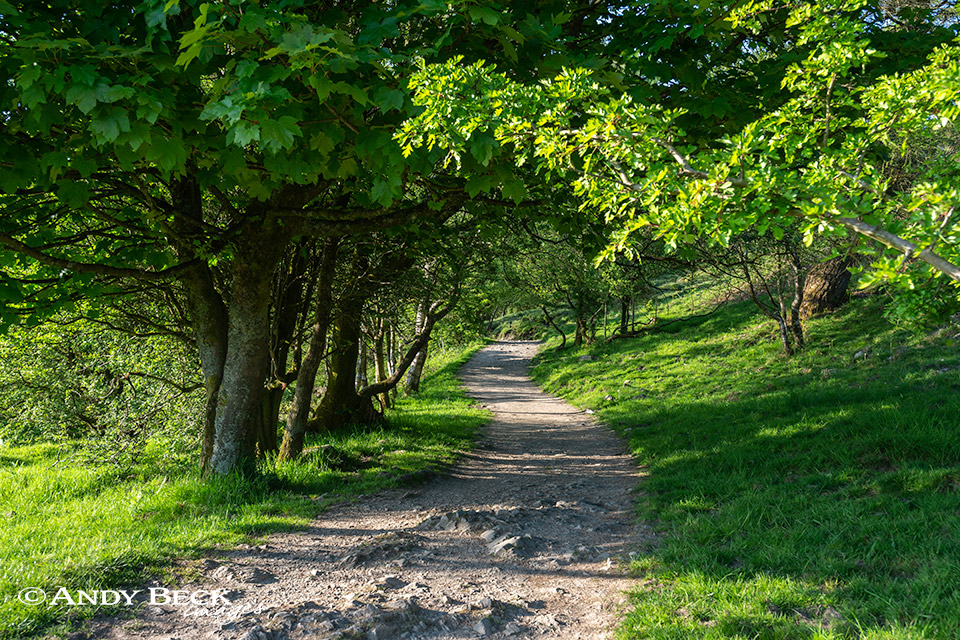 Pass through the second gate (signposted) to walk along the gentle path through the woodland.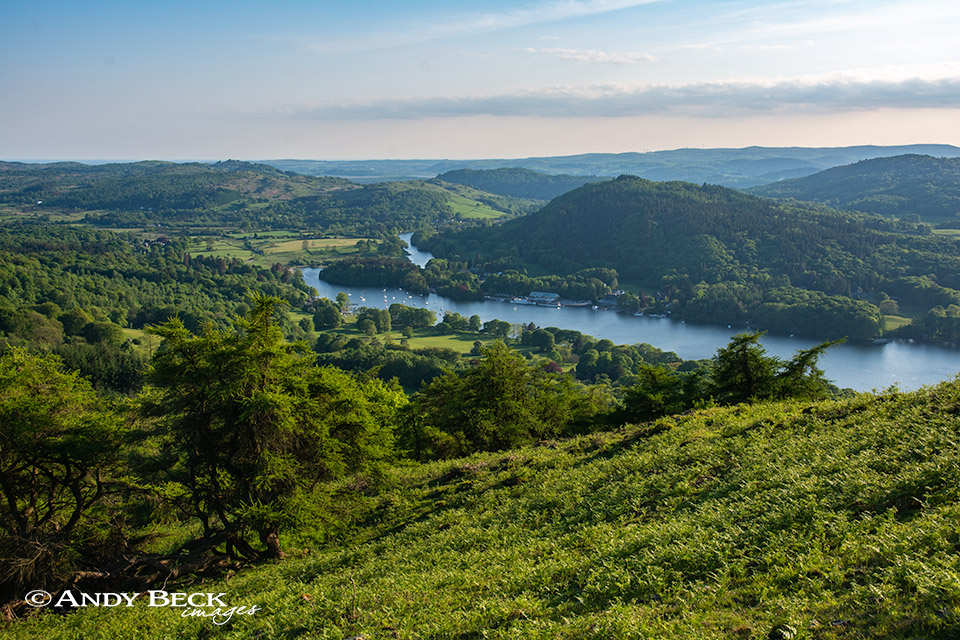 Once out of the trees the angle of climb steepens but nothing strenuous, time to admire the views back down to Newby Bridge.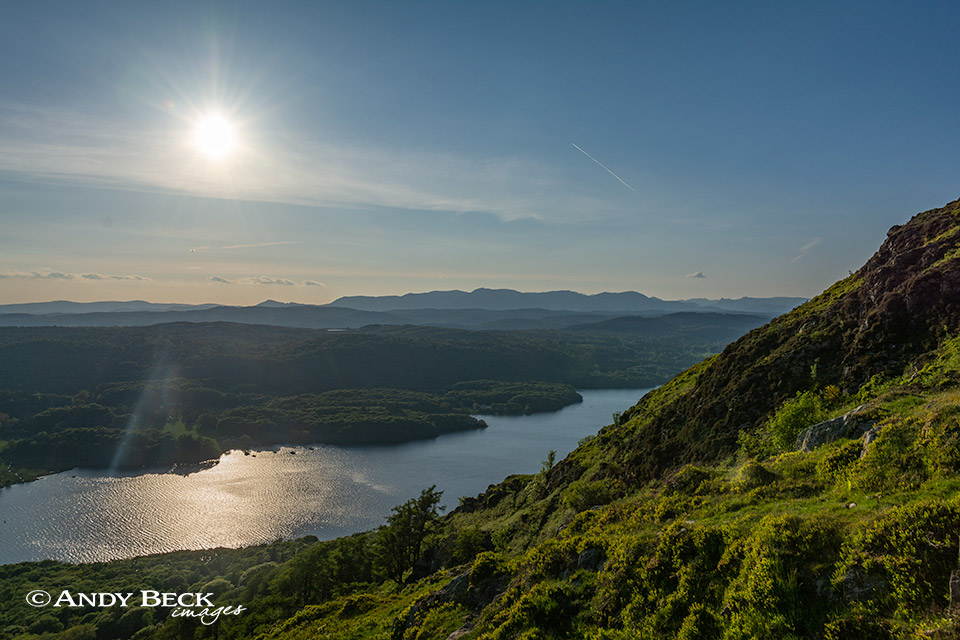 The Coniston Fells make up the distant skyline to the west.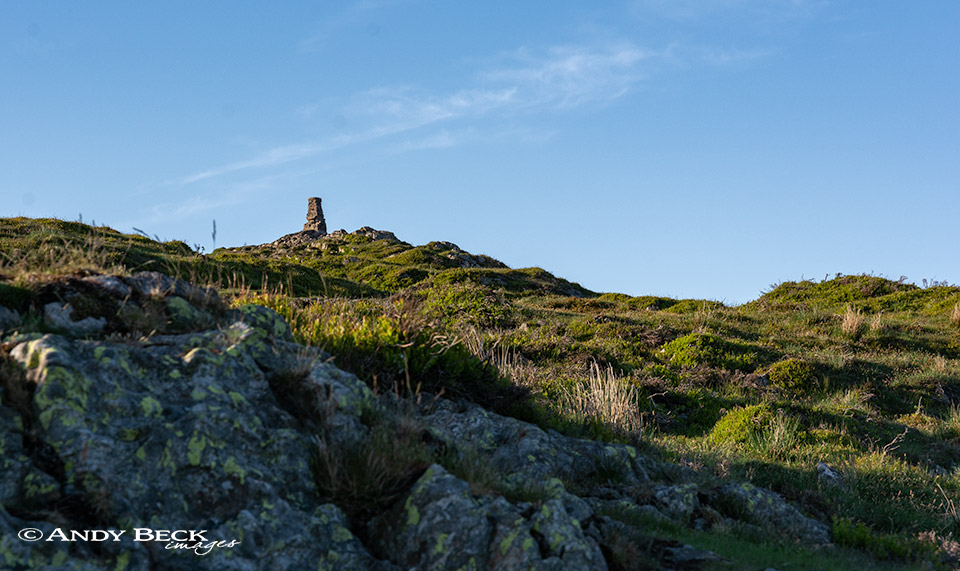 Soon the lone triangulation column appears ahead.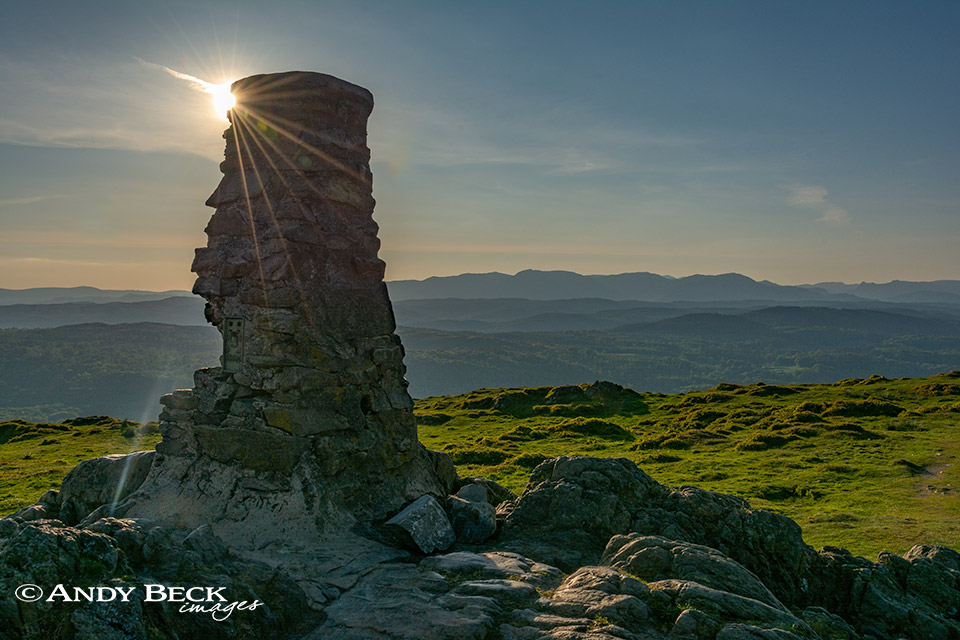 And this is the summit, a platform of rock surrounded by an expanse of short cropped grass.

A short wander to the west of the summit and this extensive panoramic view of Windermere appears.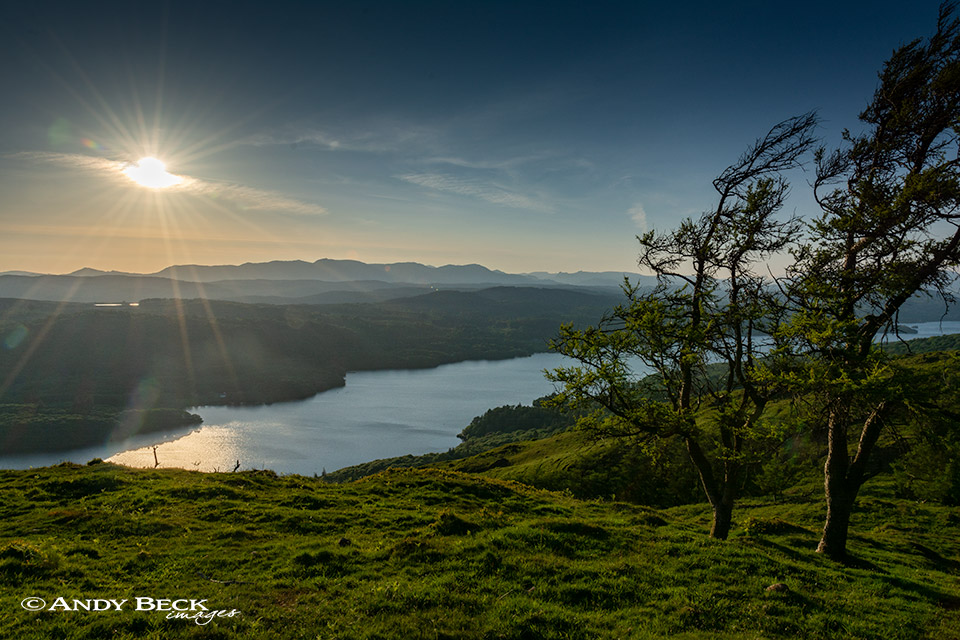 It is well worth exploring the summit area to fully appreciate the wide ranging views.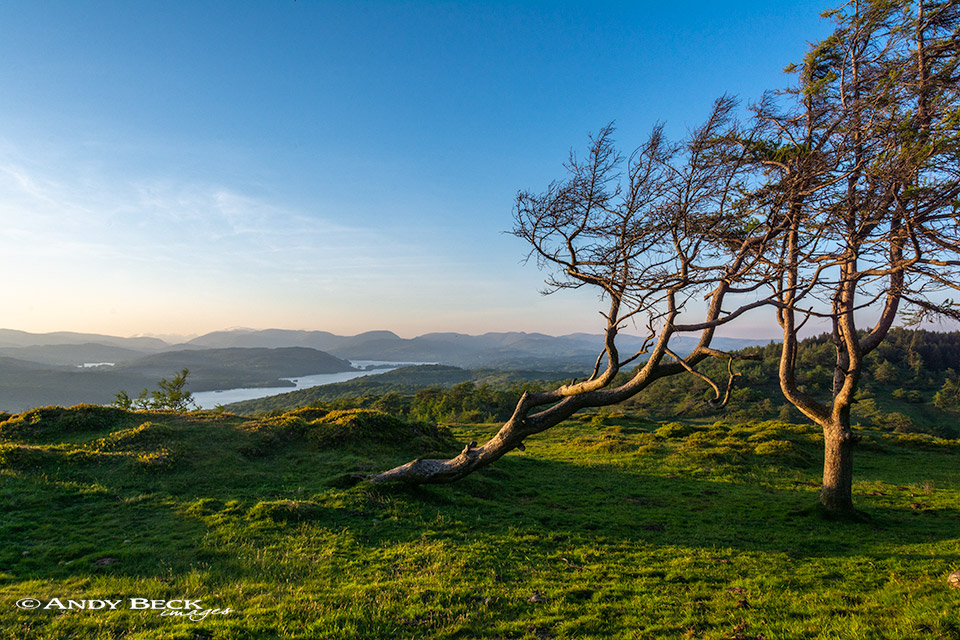 Stands of pine trees provide some shelter and great foreground subjects for photographs.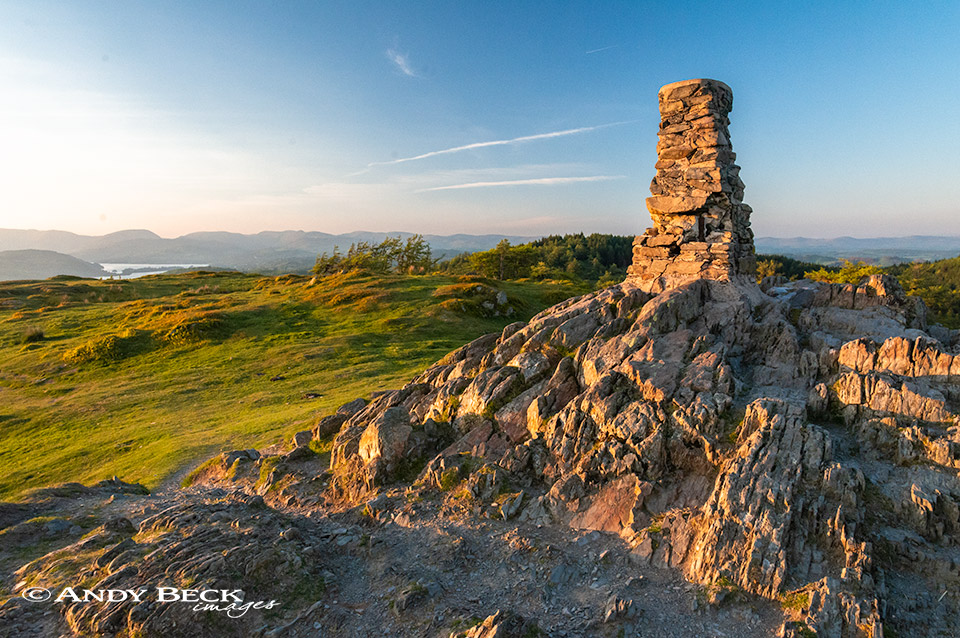 Back to the summit as the sun takes on a warm glow.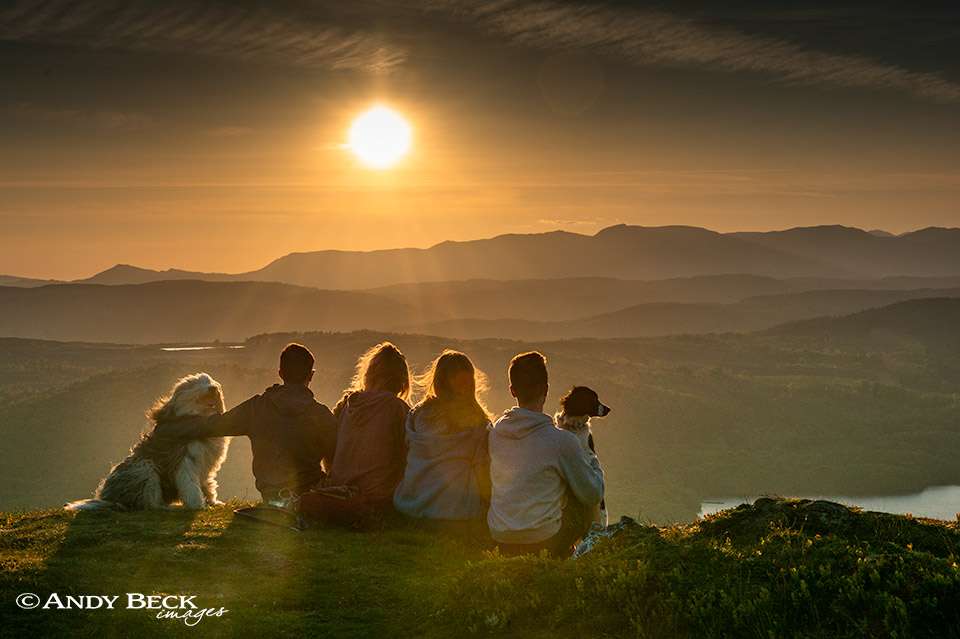 A group of youngsters and their dogs enjoy the warm sun.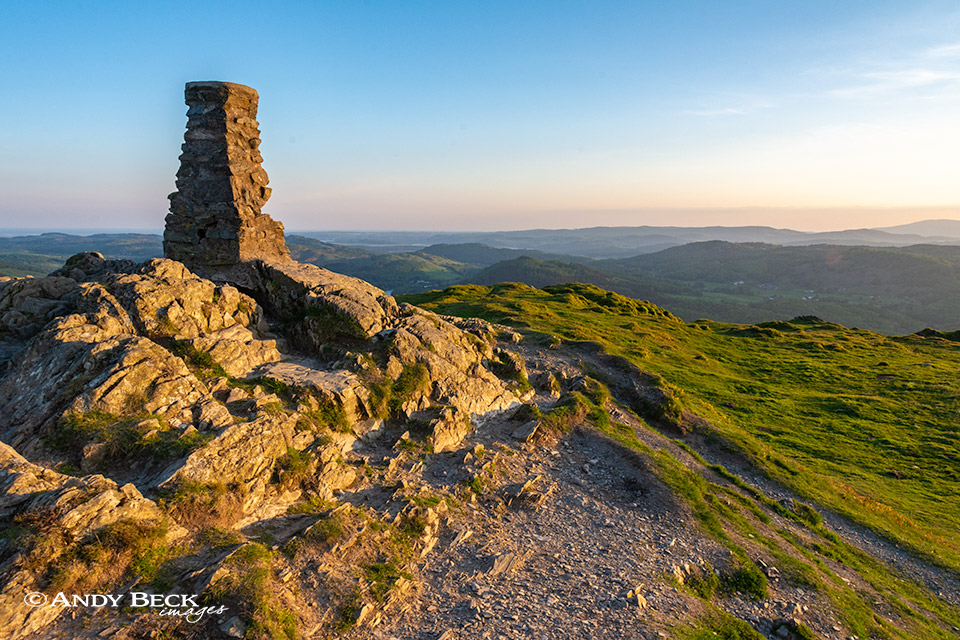 The summit.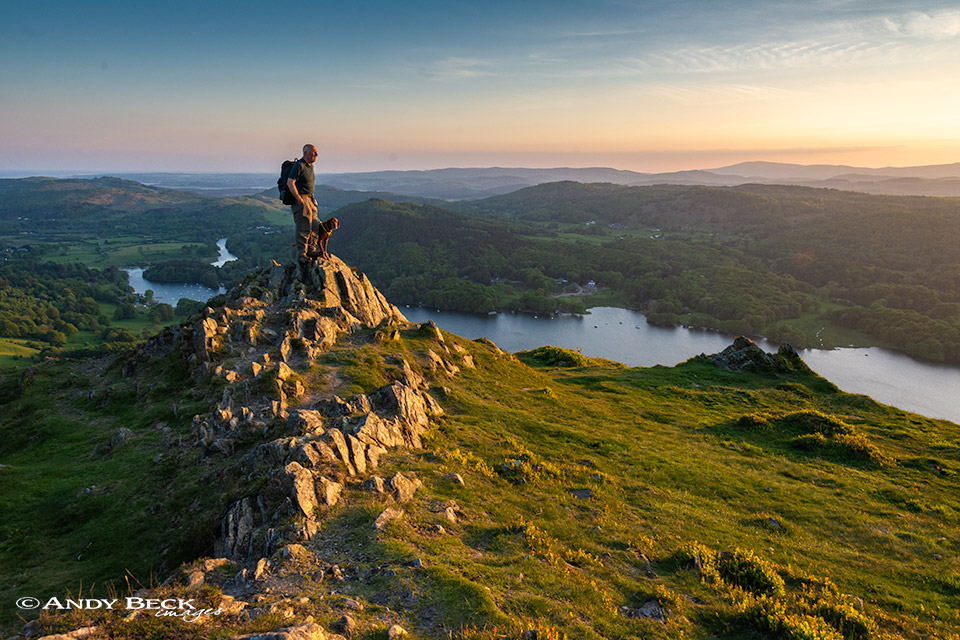 Time for me and Bailey to head back to the car.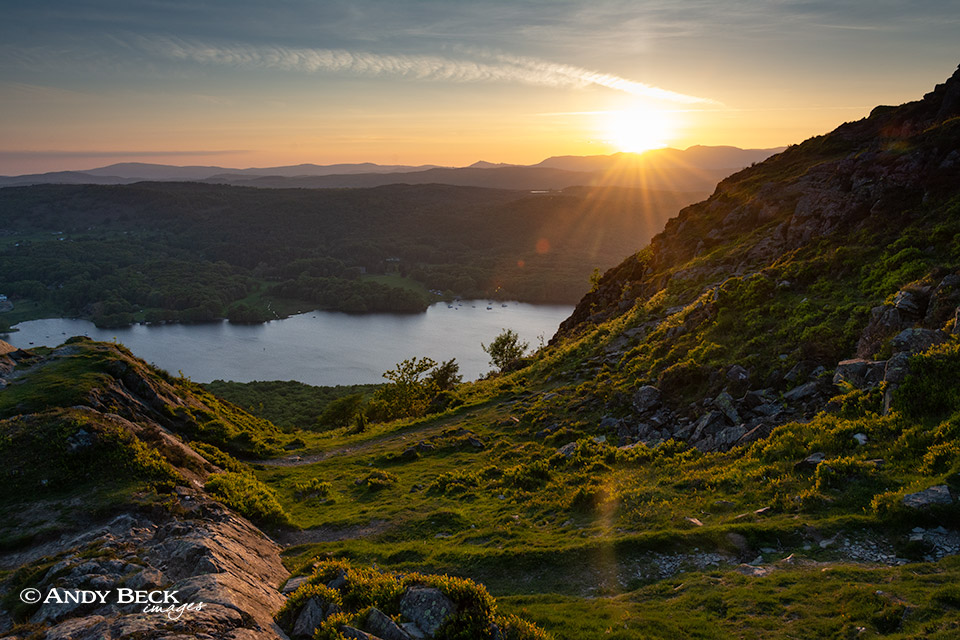 The sun gets lower, lighting up the slopes of the fell.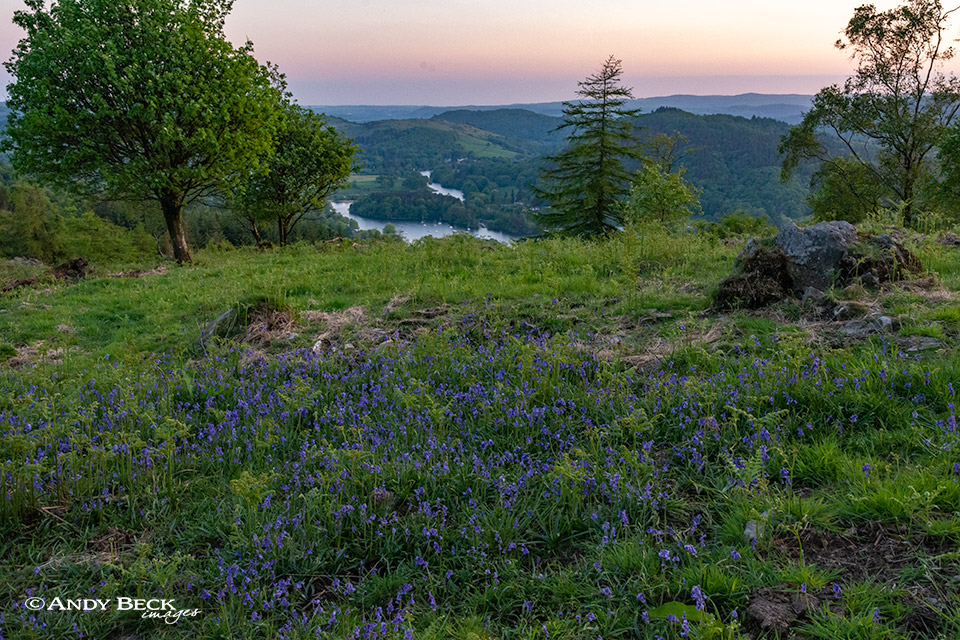 Bluebells and now being overtaken by bracken on the edge of the wood.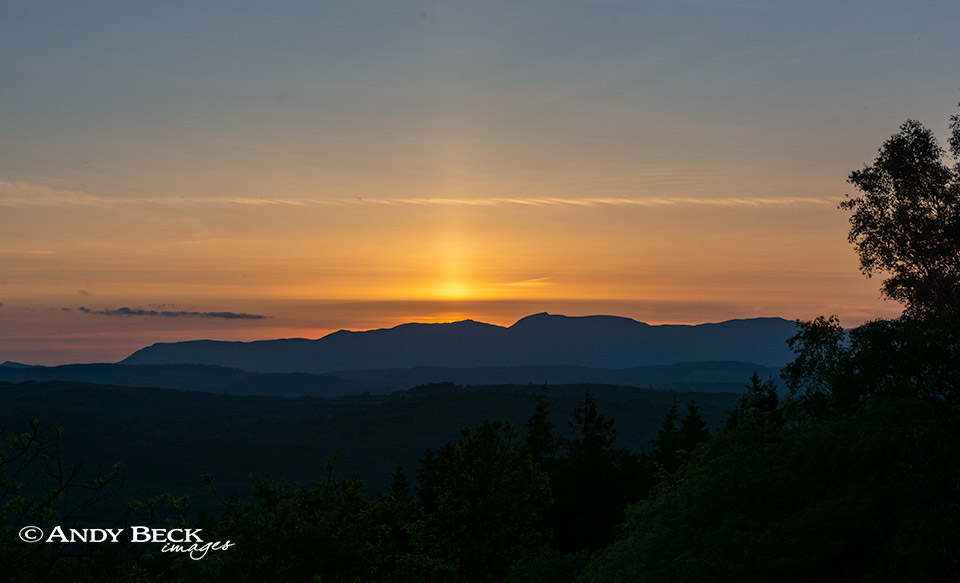 Soon we would be back at the car, not before we had the faintest of sun pillars over the Coniston hills. A fine end to a short walk, highly recommended at any time of the year.
If you have enjoyed this blog post then why not take a look at the film of this walk:
Thanks for watching.