Bowes Museum takes the prize.
Well, getting up early on a January morning seems to have been well worth the effort. Those of you who read my blog post here will recall my trip down to the Post Office which resulted in some rather good images. One in particular I was happy with, the early sunrise at Bowes Museum. As it summed up the weather conditions of the day quite nicely I sent it in to the BBC Weather Watchers page. I do this on a regular basis, more for a bit of fun than for any reward.
With lockdown currently still in force I tend to only walk from my front door. Though it is surprising how the weather conditions can turn the mundane and familiar scenes into something special. More of that in a future post.
Anyway, every month our regional BBC news centre runs a "Photo of the month" competition. To pick an image for their annual BBC Children in Need calendar. In the past I have been honored in being asked to judge one of the months for the calendar. That was back in July 2018. I was even lucky enough to win the competiton myself some time later with this shot of Harwood in winter.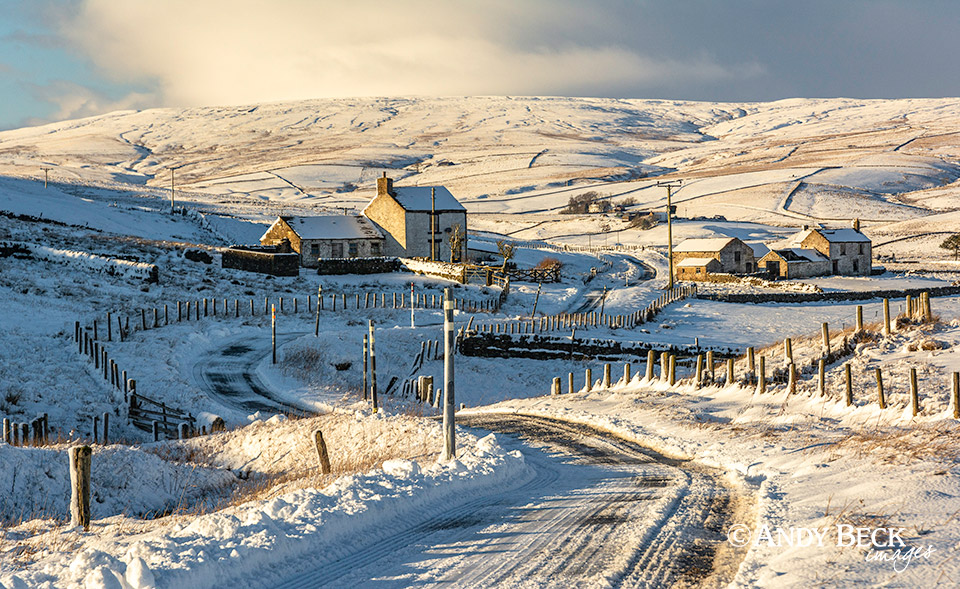 Back to last Thursday though. We had just had our tea and were watching the local weather. It was the day of the announcement of the winner of the January competition. The run up to the final three was illustrated by some of the short list. Out of the blue appeared one of my shots of Mill Force here at Bowes, looking pretty full after a snow thaw.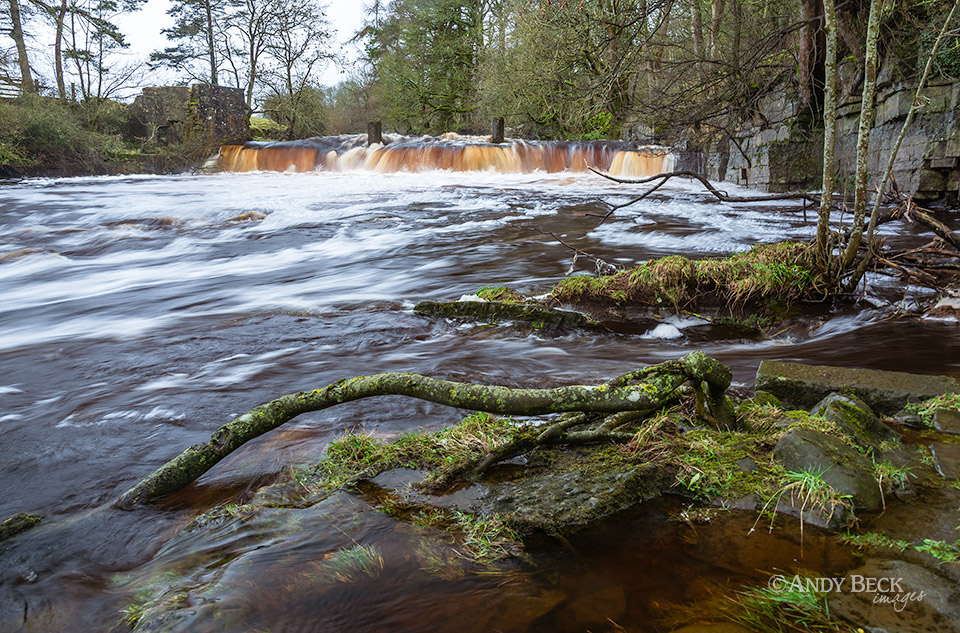 Obviously I was chuffed to make it into that group. Then they anoounced the third place…..then second…and then first. Wow, how pleased was I…..The winner was, Bowes Museum sunrise.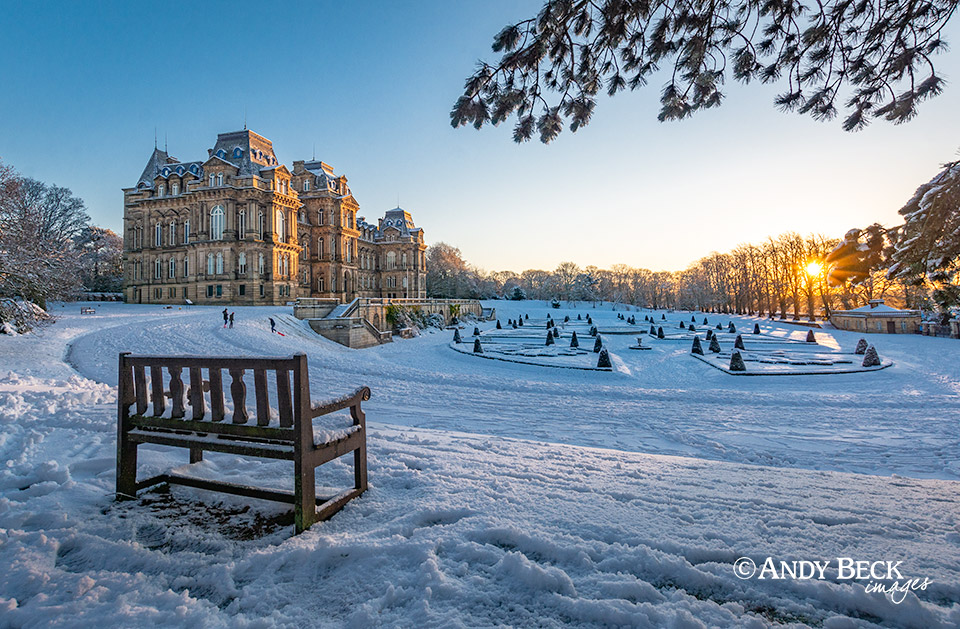 The January winner! Now I know it's not a unique location. After all, it's an iconic building photographed thousands of times and even from this angle. I even have winter scenes of this subject dating back as far as 2009. However, sometimes luck plays a part. The bright sun bursting through the trees under a cold cloudless sky. But for me, what makes it stand out is the family of sledgers. Totally unplanned but adding story to the scene. Ok, maybe I could have used a tripod, maybe the snow could have been pristine in the foreground but it wasn't. None the less, it's one of my favourite shots. Even better to have been recognised for it .
To top the evening off, during the daily weather forecast they even showed my image from the day. A stark stand of trees that I had taken that very day on my local walk from home.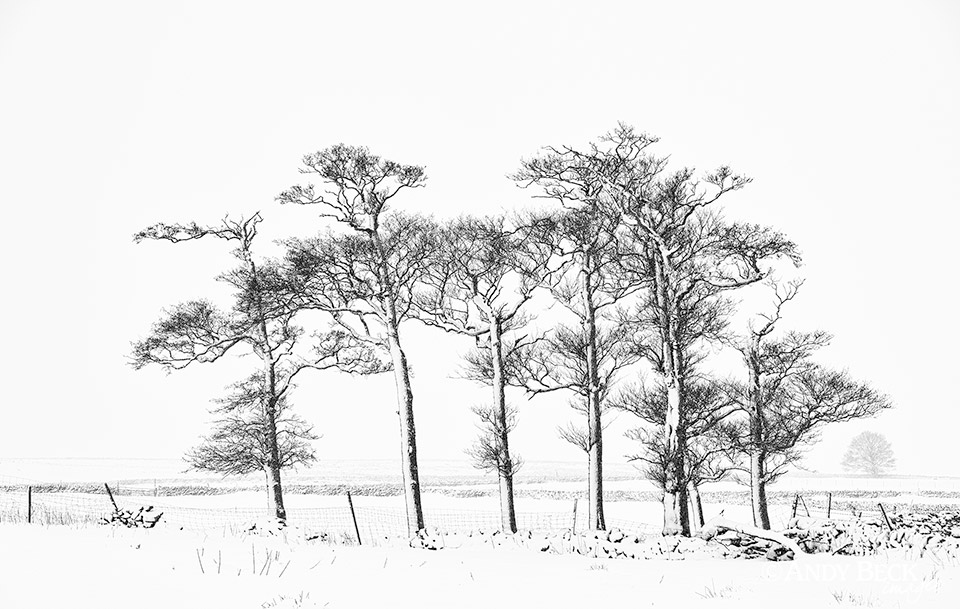 How different could it be from the Bowes Museum shot? Harsh, beak but very atmospheric. It took effort and time to divert my walking route across a snow covered field. Just to capture this shot which caught my eye from a distance. Again, no tripod, just get there and capture the moment.
All in all, it was a good, but brief 5 minutes in the limelight. I can't deny that is good for the ego. A nice feeling to have my work recognised and shown on TV. I don't claim to be a top photographer, I just love getting outside and taking photos. Mostly thinking of subjects for future paintings.
But winning sure is a nice feeling. 🙂
These images and many others are available to purchase as prints or for editorial use here
Thanks for reading.