How about testing your knowledge of the Lakeland Fells with this quiz? With some great and unique prizes to be won.
For the next 18 days I will be posting a photograph and all you have to do is identify the features marked by letters, each feature is worth points depending on the difficulty. All answers are relevant to the information provided in the seven Lakeland Pictorial Guides by A.Wainwright and his list of fells. Once the last image has been posted you will be given details of how to send in all your answers, the scores will be added up and the winners will be announced.
What can you win?
I have a selection of prizes to give away.
First prize will be a small framed original watercolour sketch of Castle Crag (worth £80.00)
Second prize will be 2 framed limited edition prints of Eagle Crag and Bannerdale Crags (worth £60.00)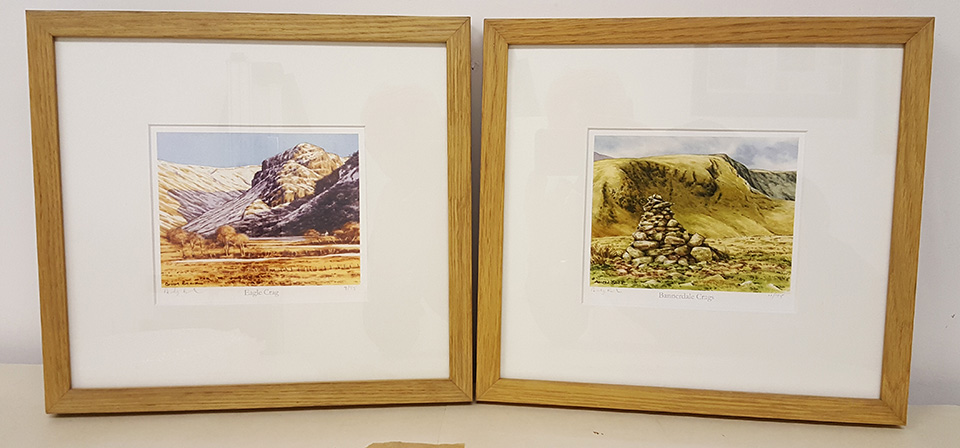 Third prize will be 2 mounted prints of Hindscarth and Ill Bell (worth £40.00)
The prizes will be posted out to the winners free of charge.
There are some simple rules:
The decision of the judge (Andy Beck) is final.
In the case of a joint scores a tie break question will decide the winner.
The list of winners and entrants names with scores may be published on this website.
Entrants to the competiton agree to the terms and conditions and GDPR policy of Andy Beck Images Ltd (found at the foot of the website home page)
There is no cash equivalent of the prizes.
Due to the cost of shipping the prizes the competition is open to UK residents only.
Now all you have to do is visit the quiz page here, good luck!
Edit